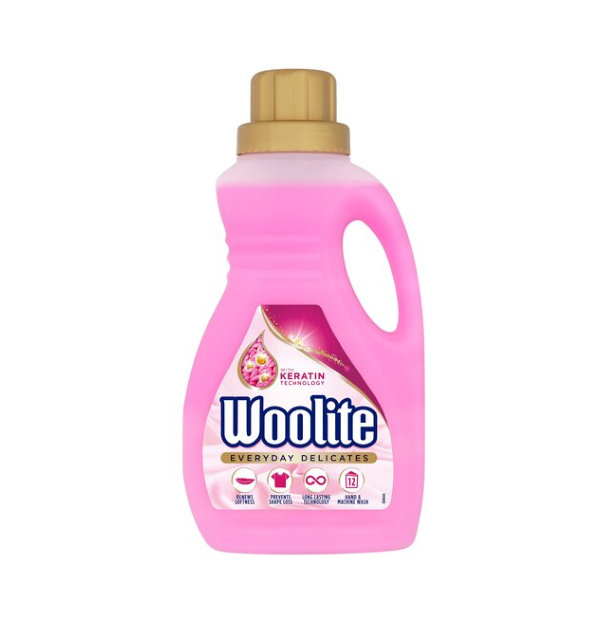 Woolite Hand Wash 750ml
Product Ref: WHW750
PRODUCT INFO
Renews fibre softness
Prevents fabric shape loss
Long lasting fibre-flex technology
Suitable for use with wool, silk, cotton, microfibres and mixed fabrics.
With keratin technology
Hand & machine wash
Unique keratin formula
Pack size: 0.75L / 12 Washes
Information
Ingredients:- 5-15% Anionic Surfactants <5% Soaps, Non-Ionic Surfactants, Benzisothiazolinone, Methylisothiazolinone, Perfume, Citronellol, Linalool
Made in the EU
Preparation and Usage
See pack for full dosage instructions.
Usage Instructions
Always follow garment label instructions, especially for washing temperature. Wash new items separately for the first wash. For machine wash dose product either in the drawer or in a dosing ball. Wash hands after use.
Warnings
Woolite everyday delicates. Causes serious eye irritation. Contains Benzisothiazolinone. May produce an allergic reaction. If medical advice is needed, have product container or label at hand. Keep out of reach of children. Wash hands thoroughly after handling.
IF IN EYES: Rinse cautiously with water for several minutes. Remove contact lenses, if present and easy to do. Continue rinsing. If eye irritation persists get medical advice.
IF SWALLOWED: Call a doctor if you feel unwell.